by Emily Markowski, blog contributor and for Leaping Butterfly Ministry
This Turner syndrome support blog post is about an adoption journey.
—
Adoption Journey Update
Hello Friends!!!
We wanted to give you all an update on our adoption journey thus far.
We are both very excited for our potential placement and still cannot believe the unbelievable blessing that numerous people have provided to us. Words cannot express our gratitude and we are still amazed and awestruck at the way God moved that day last February.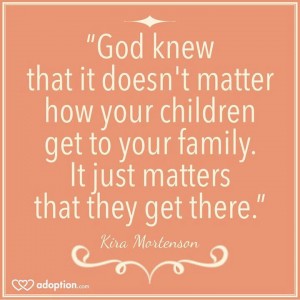 We have had all of our home visits completed for the home study process. We also have completed the mandatory 28 hours (14 hours each) of training in order for the agency to start writing up our official home study.
Our profile book has been completed and has been approved by the agency.
The actual home study has been written by our adoption advisor. It was then was reviewed and approved by the agency. We are now waiting to be matched. With our approved profile book and home study, our profile is now being shown to expectant mothers. We then need another 16 hours each of training before the placement occurs. A lot of steps for sure!
We love the way this agency shows our profile book to the expectant mothers. You see, in most all other agencies, they send out a mass email to all their potential adoptive parents with the 'situation' describing the birth mother and her pregnancy, the father, and all of the details about her baby, and what sort of care has been provided.
This mass email then asks the adoptive parents to consider the 'situation' and then submit their profile for consideration.
They usually put a date that they are presenting prospective profiles – usually within 72 hours – so a decision on our part needs to come quickly.
The way this agency performs this same process is a bit different. We submit a 'preferences' list and the agency only shows expectant birth mothers profiles that fit her situation. This takes all the stress away from us, having a short time frame to consider the 'situation'.
We love this new process and can't wait for the phone call from the agency to schedule a face-to-face visit with birth mom.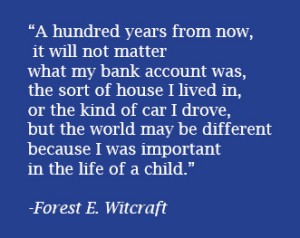 All of the prayers, financial support and love have not been forgotten. We pray nightly for the wonderful people who donated to Leaping Butterfly Ministry on our behalf.
We also continue to pray for our specific adoption journey and the expectant mother that we will be matched with and for her and the baby's health.
Many blessings to you all.
Love,
Vinnie and Emily Markowski
---
Leaping Butterfly Ministry relies on donations to change lives, to create awareness of Turner syndrome, contribute funds for research, and support for those touched by TS. Click here to see how you can help.