by Debbie Browne
Nothing more fun when the seasons begin to change than heading to the store to look for something new to wear.
Something about looking at all the "new" options, trying them on, making decisions on whether to buy, taking it out of the bag when you get home, happy to realize it's all mine by cutting off the price tags and hanging it in my closet. Next, I begin to plan where I can wear my new apparel. Dinner, lunch, party, to the mailbox and back? Who knows? Who cares? It's new! I'm sure you can relate.
2 Corinthians 5:17 says, "If anyone is in Christ, the new creation has come: the old has gone, the new is here!" Jesus came to give us something new; the Good News of a brand-new life with Him. You may want this, but wonder if this new hope would fit you or even look good on you. What is the cost? Where could you wear this new you?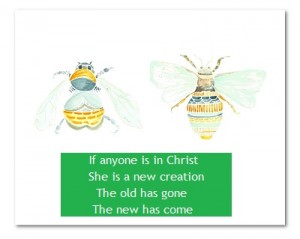 Well, the Good News is the cost has already been paid, though Jesus' dead, burial, and resurrection and the acceptance of this kind of sacrificial love will begin to transform you into the most gorgeous new creation for all to see.
Leaping Butterfly Ministry began hosting a weekly video Bible study called All Things New on March 20th. The sessions will continue through May 7th and it's not too late to join in. It's been an amazing study and very well attended. Downloading access to the meeting with Zoom is easy and logging in to attend is, too.
LBM does a pre-recorded lesson each week for those who can not attend with us live. Then the live session option is offered at 7 pm central time zone during the week. The next two Bible study sessions are on Monday evenings (April 30 and May 7). Emily Markowski is hosting these last two sessions.
It has been an incredible blessing. So much so that LBM is planning to continue with a lighter study in the summer and then a third one starting in the fall.
Here's what one attendee says about the study, "This Bible study has been a big help on staying focused with a Bible study. Having a group and a meeting time has kept me focused and motivated. It's also a great way to stay connected with some amazing ladies. It's been a blessing!"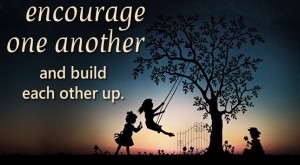 Please email at debbie@LeapingButterfly.org if you're interested in learning more. We'd love to have you join us live or you can watch the recorded version. The choice is all yours to try SOMETHING NEW!
Debbie
---
Leaping Butterfly Ministry relies on donations to change lives, to create awareness of Turner syndrome, contribute funds for research, and support for those touched by TS. Click here to see how you can help.