by Ashley Fleming, blog contributor for Leaping Butterfly Ministry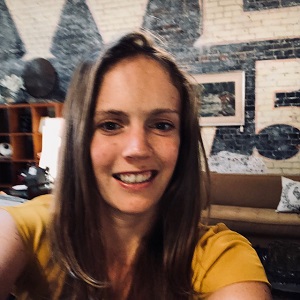 "You can't be missing an X chromosome. You'd be drooling." That one was from a college acquaintance.
"Your sister seems so normal. How can she have Turner syndrome?" One of my sister's college friends came up with that one.
Both of these people went on to be doctors. Both had completed genetics courses where they'd read about Turner syndrome. They were smart, educated, dedicated individuals, trained in the failings of the human body. Despite time spent studying the disease, neither of these individuals, when confronted with it, were able to recognize a person with Turner syndrome.
You can imagine, then, that my pediatrician never caught it. Neither did my primary care physician. I went through my childhood short and happy with a strong competitive streak.
Later, when I failed to grow and develop, the diagnosis came. I grew to a whopping 4'11" and went about my life. I passed easily for an average person living an average life. The thing is I wasn't. I was slow at everything and incredibly disorganized. I couldn't always hear well and my depth perception issues made driving petrifying for my passengers.
The human mind is designed to fit things into scripts.
Disorganized and slow translated to lazy, poor hearing translated into inattentiveness, and depth perception issues were seen as carelessness.
People fit me into the neat little boxes their minds had created.
The hardest part of Turner is convincing people to re-evaluate the narrative they have … to see that my struggles aren't a result of some character flaw.
Not only that, but to be okay when people don't believe me.
I get it. It's hard. Breaking down those neat little boxes is a tough demand.
_____________________________________________________
Leaping Butterfly Ministry relies on donations to change lives, to create awareness of Turner syndrome, contribute funds for research, and support for those touched by TS. Click here to see how you can help.