by Debbie Browne
This article details the background of Leaping Butterfly Ministry's board of directors, the focus of the board for 2019 and the open positions for Advisory Board and Committee Chair members.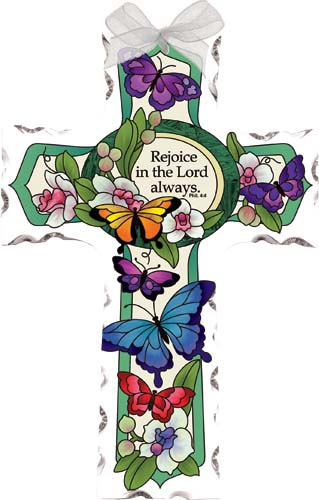 "Rejoice in the Lord always; and again I say, Rejoice!" 
Philippians 4:4
I am rejoicing that LBM now has a complete board of directors in place to support our organization's mission, vision and values.
It's my honor to introduce you to our current board of directors.
Vice President: Kyle Fernandez
As Vice President, Kyle is prepared at all times to assume the role of the board president, if necessary. The vice president, whose knowledge and commitment mirrors that of the president, may serve in the president's place for board activities and in a spokesperson capacity and may be delegated special assignments by the President.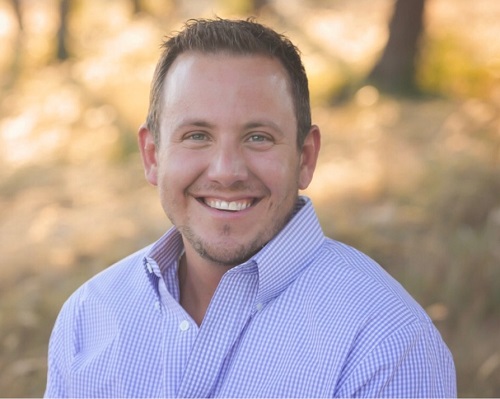 Kyle has lived in Houston, Nashville, Memphis, and Austin. He studied business at HBU and is currently a home builder in Dripping Springs, Texas.
He's been married to Nicole, his beautiful wife, for 4 years. Nicole is currently serving as LBM's executive assistant.
Kyle and Nicole currently have two fur baby dogs, Teddy (a goldendoodle) and LuLu (a cocker spaniel mix). They are also expecting their first child this summer (mid-July).
  "My sister, Kellie, was diagnosed with Turner syndrome when she was 5 and I was 4.   Kellie passed away in 2008 with complications from heart surgery.
  Ever since then, I've been eager to find a way to honor her legacy by using the talents God gave me to serve girls/women with TS and their families.
  I love being a part of Leaping Butterfly Ministry in order for God to use me in playing a small part in changing the lives of the people this ministry serves."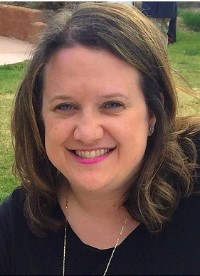 Treasurer:  Jackie Connor
As a seasoned CPA and tax advisor, Jackie oversees the financial administration of LBM, reviews procedures and financial reporting, advises the board on financial strategy, and advises on fundraising.
Jackie grew up in Amarillo and attended Baylor University before making her home Austin in 2005. She loves live music, sunshine, traveling and tacos … so, she thinks she's living in the right place!
She is a Christ follower living in Austin Texas. Although she is originally from Illinois, she says she got to Texas as fast as possible.
A CPA and Partner at Flieller, Kruger, & Skelton, PLLC, she has over 13 years of experience providing tax advice to clients.
She has two amazing nieces who live in Lubbock and her extended family lives in Amarillo, Lubbock, and Illinois.
She attends and serves at Austin Ridge Bible Church and is a member of the Junior League of Austin.
 "I enjoy following and serving Jesus by being a part of the Leaping Butterfly team!"
Secretary: Jason Henry
With a BBA in Finance from Texas A&M University and decades of experience working in the financial services industry in Houston and The Woodlands, Jason will ensure that accurate and sufficient documentation exists to meet legal requirements. 
Jason determines when, how, and by whom the board's business is conducted, including the recording of accurate meeting minutes, the monitoring of the minutes availability and the fulfilling of other duties as needs arise.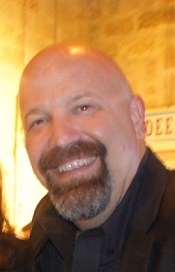 Since 2007, Jason has been a Wealth Management Advisor for Crossroads Wealth Management, which is located in Victoria, Texas, and owned by his family.
Jason has two children that he adores. His 18-year-old daughter is a freshman at Texas A&M University studying to be a veterinarian. His son is a senior in high school and has already accepted into Texas A&M and will be studying in the Mays Business School.
His passions are fishing in Port O'Connor, TX (his salt water therapy), hunting in Mexico and hiking the mountains of Utah with his children and two sisters.
 "I have two wonderful children and they are perfectly healthy. But, I have an 18-year-old nephew, Beau, who has cystic fibrosis. Due to extremely unlucky genes, he has had to live with his condition just like the women with Turner syndrome.
  Beau has had countless surgeries and doctor visits. I have witnessed his struggles, both physical and emotional, in dealing with a medical condition that was determined for him before his birth. I have also seen the emotional and financial burden placed on my sister, Amy. It breaks my heart.
  I am honored to have been given the opportunity to support an organization that will help improve the lives of women with Turner syndrome and their loved ones and to help make a difference in the Turner syndrome community."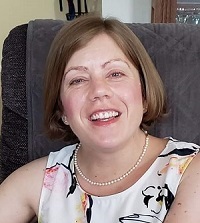 Member at Large: TS Women Representative – Charity Watson
With a Bachelor of Science degree in Spanish foreign language education from the University of Oklahoma, Charity will be representing TS Women and their needs at board meetings as Leaping Butterfly Ministry actively supports the TS community.
In 2014, Charity Watson was asked to serve on the 2nd Annual Seeds of Faith Celebration planning committee. It was her first year to serve on the committee and when the team asked, "How can we support TS ladies the most?" Charity was the one to suggest that the Celebration raise funds to provide hearing aids to Turner syndrome ladies.
She also now serves on LBM's Hearing Aid Committee, which manages submitted scholarships applications.
Born in Tulsa, Oklahoma, Charity was diagnosed with Turner syndrome when she was 13 months old. She was very fortunate to have been diagnosed so early in the '70s, a time when very little was known about TS.
Charity has been married to Roger for 15 years and they have lived in Houston since 2012. They have two miniature Dachshunds: Cameron and Riley.
 "Over the years, I've noticed how wonderful Leaping Butterfly Ministry has been to the TS community.
  They've raised money for research, provided more hearing aids to TS ladies than I ever imagined they would, provided educational scholarships to TS national conferences and, more importantly, they have provided a social / communication avenue for TS women to connect and inspire each other.
  LBM is building quality relationships, talking to people and improving their lives."
Member at Large: TS Family Member Representative – David Lombardi
With an undergraduate degree in Finance from Texas A&M and a masters degree in Finance from The University of Houston, David will be representing TS Family Members and their needs at board meetings as Leaping Butterfly Ministry actively supports the TS community.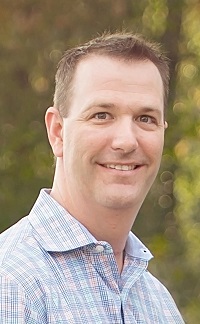 David was born in New Haven, CT, but has spent almost his entire life in Houston.
He's been married to Elisa, his beautiful wife, for 14 years and they have two daughters: Ava and Audrey.
Currently working at Noble Energy, David has spent his career in various financial roles such as operations, finance, corporate finance and M&A. He's currently not involved with any other organizations besides LBM.
 "LBM is near and dear to my heart. My daughter Audrey was born with TS and diagnosed at 8 days old.
 Long story short, my in-laws had known Debbie for several years. Debbie was the first person my wife spoke to while our Butterfly was still in the NICU."
For 2019, LBM's board is focused on governing and growing the ministry to ensure a stable organization that will thrive for generations to come.
Below are the mission, vision and values that the LBM board sets our strategic compass by and aligns our organization's priorities.
  LBM's Mission Statement: To transform the Turner syndrome community.
  LBM's Vision Statement: To create an empowered Turner syndrome community.
  LBM Core Values: To be committed to Christ, the call, the Turner syndrome community spiritually, emotionally, and physically … and have great joy in doing so.
Top priority on the LBM board's agenda this year is recruiting for open Advisory Board and Committee Chair positions.
LBM's Advisory Board is comprised of visionaries who help research and implement selected LBM projects.
Providing non-binding but informed guidance, the LBM Advisory Board is comprised of a broad range of leaders and thinkers who embrace and promote LBM's values.
The LBM Board of Directors review and determine if projects identified by the LBM Advisory Board support the ministry's mission and that there are enough funds to support the project.
Advisory Board members collaborate with each other to bring LBM's Vision to life.
 Below is a list of LBM's current Advisory Board members:
Christian Growth Advisor: Benjamin Boaz
Medical: Dalal Murgai
 Below is a list of LBM's open Advisory Board members:
Christian Growth (includes Bible Studies and Chrysalis Retreat Advisors)
Education/Relationships (includes Adoption and Intern Advisors)
Financial Management
Fundraising
Hearing Aids
Personal Growth
Public Awareness (Media/TV/Radio/Magazines)
LBM's Committee Chairs work directly with our Advisory Board members to support LBM's core values.
 Below is a list of LBM's current Committee Chairs:
Adoption: Vinnie Markowski
Chrysalis Retreat: Anita Wood
Hearing Aids: Cassie Clark
Under the Medical Committee Chair (Open position):

TS Adult Clinic: Dr. Prakash, Cardiologist at University of Texas Health and Science Center
Medical Advisor: Dalal Murgai, leader in the medical/biopharmaceutical industry and involved in the development of new drugs, biologics and devices.

SOFC Houston: Ashley Pope & Danielle Sokol
 Below is a list of LBM's open Committee Chairs:
3rd Party Fundraising
Butterfly Bash Austin Area
Butterfly Bash Houston
Medical
SOFC Austin Area
If you would be interested in joining with our dedicated volunteers and serving in any of these positions, please let us know.
Mama Bee and President of the LBM's Board of Directors,
Debbie Browne
Leaping Butterfly Ministry relies on donations to change lives, to create awareness of Turner syndrome, contribute funds for research, and support for those touched by TS. Click here to see how you can help.