by Angela Aja, blog contributor for Leaping Butterfly Ministry
This Turner syndrome support blog post is about self-care and healing relationships.
—
Five Steps to Self-Care
Matthew 22:39 is the second greatest commandment. We are commanded to "Love your neighbor as yourself." We can only love our neighbor to the degree that we love ourselves.
To heal our relationships, the answer is to be a better lover of ourselves. The better care we take of ourselves, the better care we will take of those around us. The more compassionate we are to ourselves, the more compassionate we will be toward others. The more we love ourselves, the better lovers we will be.
Here are five steps to self-care. Attending to these five steps in your own life will improve your relationships with those around you.
1. Laugh – Proverbs 17:22, "A cheerful heart is good medicine, but a broken spirit saps a person's strength." Take a deep breath and laugh! Laugh, laugh, laugh, laugh, laugh! Having a good laugh is as good as taking a spoon full of medicine.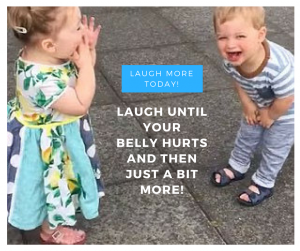 2. Exercise – 1st Timothy 4:8 informs us, "For physical training is of some value, but godliness has value for all things, holding promise for both the present life and the life to come." While it may not be the most important things, it is of value. Exercise releases endorphins in the brain that make us feel happier.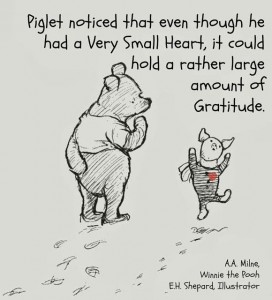 3. Gratitude – 1 Thessalonians 5:18 says, "Give thanks in all circumstances; for this is the will of God in Christ Jesus for you." How many times do we wonder what God's will is for our lives? How will you know if you are in the center of God's will? When you are giving that in all circumstances – good or bad. So many times we want to make life hard. Life isn't hard. Life is easy. Being in God's will is easy. Give thanks in all circumstances and you will be in the center of God's will. When you know that you are in the center of God's will then you know that the battle is not yours alone.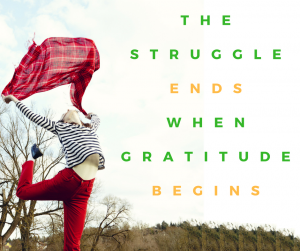 4. Nutrition – 1 Corinthians 6:19-20 says, "Or do you not know that your body is a temple of the Holy Spirit within you, whom you have from God? You are not your own, for you were bought with a price. So glorify God in your body." Food is fuel. Enjoy your food but be aware of what kind of fuel you are outing in your engine.
5. Give – Luke 6:38 says, "38 Give, and it shall be given unto you; good measure, pressed down, and shaken together, and running over, shall men give into your bosom. For with the same measure that ye mete withal it shall be measured to you again." When you give to others, you are sowing seeds into your own life. Giving to others can be a way that you can care for yourself.
I love you all! Take care you! You are valuable. The more you take care of yourself, you are showing yourself self-love.
The more you love yourself, the better you will love other people!!!
All My Best,
Angela
---
Leaping Butterfly Ministry relies on donations to change lives, to create awareness of Turner syndrome, contribute funds for research, and support for those touched by TS. Click here to see how you can help.