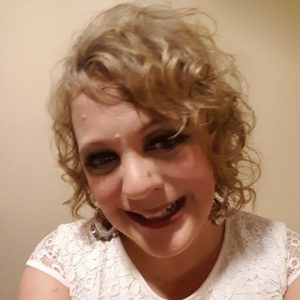 Written by Andrea Horner, blog contributor for Leaping Butterfly Ministry
I wrote a book!
Hi, my name is Andrea Horner. I am so excited to share with you today about my ministry called Beauty 4AshesKC.
In Isaiah 61:3, it talks about how God exchanges our ashes for beauty.
That's been so true in my life!
I wrote my book to share my story and I felt that verse summed up my story beautifully.  So, that's why my book is called Beauty for Ashes. I wanted to use that as a platform to start Beauty4ashesKC.
I started my ministry in order to help inspire and encourage my fellow TS Sisters.
I want to be an advocate and to help speak to the young adult women in the community. Supporting each other is so important and I hope to be that support when I can.
I feel that God has brought me through a lot in my journey and I want to give back.
I see, hear, and discuss the struggles that we women with TS deal with.
It breaks my heart at times. We are fearfully and wonderfully made and I want my sisters to know that.
Beauty4ashesKC is a way for me to pursue my calling to serve the TS community.
Out of this, I also started a project called The KC TS Diaries as a way to do just that.
Recently, we started a live show where we go live on Facebook weekly every Sunday evening; we call it Short Talk Live.
It has given us an opportunity to connect with many of our TS sisters and discuss the issues that affect us and help bring some encouragement in our journey with TS.
Reach out to me if you want to know more. You are welcome to connect with me anytime on Facebook.
God has a plan for each of us. So let me encourage you to go and shine that light.